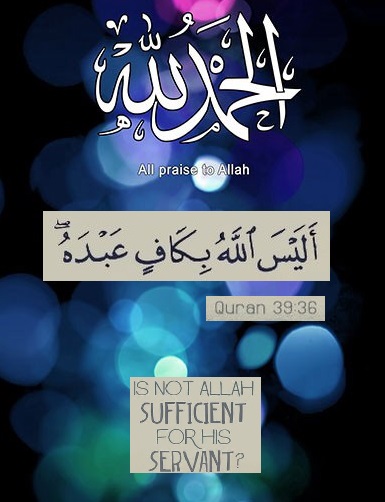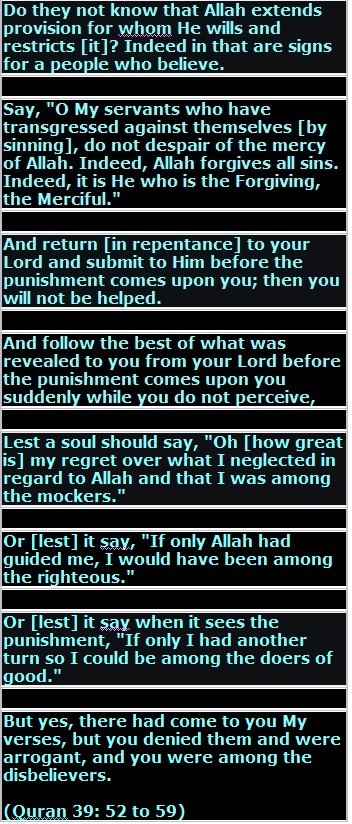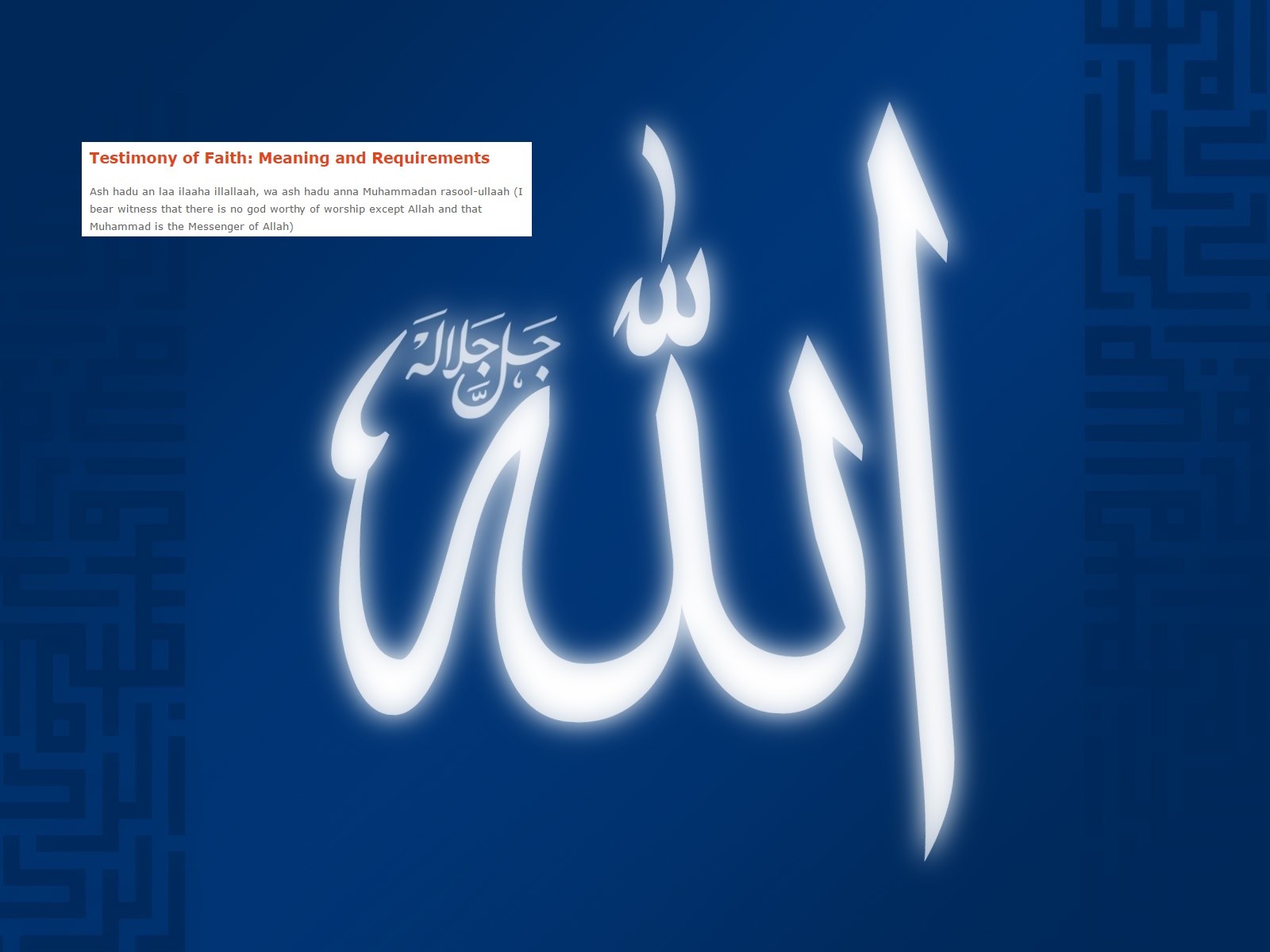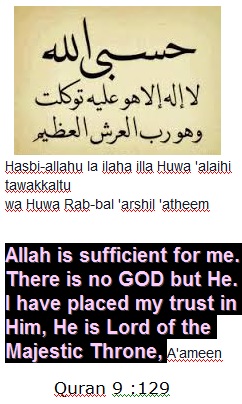 إِنَّ إِلَهَكُمْ لَوَاحِدٌ
Truly, your god is truly
One!
-------------------------------------------------------------------------------------------------------------------------------------------------------------------------
https://www.islam-guide.com/ch3-10.htm
What Do Muslims Believe about Jesus?
Muslims respect and revere Jesus (peace be upon him). They consider him one of the greatest of God's messengers to mankind. The Quran confirms his virgin birth, and a chapter of the Quran is entitled 'Maryam' (Mary). The Quran describes the birth of Jesus as follows:

(Remember) when the angels said, "O Mary, God gives you good news of a word from Him (God), whose name is the Messiah Jesus, son of Mary, revered in this world and the Hereafter, and one of those brought near (to God). He will speak to the people from his cradle and as a man, and he is of the righteous." She said, "My Lord, how can I have a child when no mortal has touched me?" He said, "So (it will be). God creates what He wills. If He decrees a thing, He says to it only, 'Be!' and it is."

(Quran, 3:45-47)
Jesus was born miraculously by the command of God, the same command that had brought Adam into being with neither a father nor a mother. God has said:

The case of Jesus with God is like the case of Adam. He created him from dust, and then He said to him, "Be!" and he came into being.

(Quran, 3:59)
During his prophetic mission, Jesus performed many miracles. God tells us that Jesus said:

"I have come to you with a sign from your Lord. I make for you the shape of a bird out of clay, I breathe into it, and it becomes a bird by God's permission. I heal the blind from birth and the leper. And I bring the dead to life by God's permission. And I tell you what you eat and what you store in your houses...."

(Quran, 3:49)
Muslims believe that Jesus was not crucified. It was the plan of Jesus' enemies to crucify him, but God saved him and raised him up to Him. And the likeness of Jesus was put over another man. Jesus' enemies took this man and crucified him, thinking that he was Jesus. God has said:

...They said, "We killed the Messiah Jesus, son of Mary, the messenger of God." They did not kill him, nor did they crucify him, but the likeness of him was put on another man (and they killed that man)...

(Quran, 4:157)
Neither Muhammad

nor Jesus came to change the basic doctrine of the belief in one God, brought by earlier prophets, but rather to confirm and renew it.1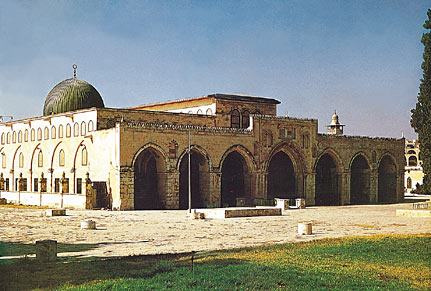 The Aqsa Mosque in Jerusalem.
(For in-depth articles on Jesus, please refer to the links atIn-Depth Articles on Jesus.)

_____________________________
Footnotes:
(1) Muslims also believe that God revealed a holy book to Jesus called the Injeel, some parts of which may be still available in the teachings of God to Jesus in the New Testament. But this does not mean that Muslims believe in the Bible we have today because it is not the original scriptures that were revealed by God. They underwent alterations, additions, and omissions. This was also said by the Committee charged with revisingThe Holy Bible (Revised Standard Version). This Committee consisted of thirty-two scholars who served as members of the Committee. They secured the review and counsel of an Advisory Board of fifty representatives of the co-operating denominations. The Committee said in the Preface to The Holy Bible (Revised Standard Version), p. iv, "Sometimes it is evident that the text has suffered in transmission, but none of the versions provides a satisfactory restoration. Here we can only follow the best judgment of competent scholars as to the most probable reconstruction of the original text." The Committee also said in the Preface, p. vii, "Notes are added which indicate significant variations, additions, or omissions in the ancient authorities (Mt 9.34; Mk 3.16; 7.4; Lk 24.32, 51, etc.)."
For more in-depth articles regarding this subject, please visit the following external web pages: Confessions of the New American Bible and Bible Contradictions.

The word(s) "jesus" appears 25 time(s) in 25 verse(s) in Quran in Muhammad Pickthal translation.
(1)

And verily We gave unto Moses the Scripture and We caused a train of messengers to follow after him, and We gave unto jesus, son of Mary, clear proofs (of Allah's sovereignty), and We supported him with the Holy spirit. Is it ever so, that, when there cometh unto you a messenger (from Allah) with that which ye yourselves desire not, ye grow arrogant, and some ye disbelieve and some ye slay?

(

سورة البقرة

, Al-Baqara, Chapter #2, Verse #87)
(Arabic, Transliteration, Urdu (Ahmed Ali) , Urdu (Jalandhry) , Yusuf Ali, Shakir, Picthal, Mohsin Khan, French, Spanish,Indonesian, Malay, German, Bosnian, Russian, Tafsir - Jalal ad-Din, Tafsir - King Fahad Quran Complex)
(2)

Say (O Muslims): We believe in Allah and that which is revealed unto us and that which was revealed unto Abraham, and Ishmael, and Isaac, and Jacob, and the tribes, and that which Moses and jesus received, and that which the prophets received from their Lord. We make no distinction between any of them, and unto Him we have surrendered.

(

سورة البقرة

, Al-Baqara, Chapter #2, Verse #136)
(Arabic, Transliteration, Urdu (Ahmed Ali) , Urdu (Jalandhry) , Yusuf Ali, Shakir, Picthal, Mohsin Khan, French, Spanish,Indonesian, Malay, German, Bosnian, Russian, Tafsir - Jalal ad-Din, Tafsir - King Fahad Quran Complex)
(3)

Of those messengers, some of whom We have caused to excel others, and of whom there are some unto whom Allah spake, while some of them He exalted (above others) in degree; and We gave jesus, son of Mary, clear proofs (of Allah's Sovereignty) and We supported him with the holy Spirit. And if Allah had so wiled it, those who followed after them would not have fought one with another after the clear proofs had come unto them. But they differed, some of them believing and some disbelieving. And if Allah had so willed it, they would not have fought one with another; but Allah doeth what He will.

(

سورة البقرة

, Al-Baqara, Chapter #2, Verse #253)
(Arabic, Transliteration, Urdu (Ahmed Ali) , Urdu (Jalandhry) , Yusuf Ali, Shakir, Picthal, Mohsin Khan, French, Spanish,Indonesian, Malay, German, Bosnian, Russian, Tafsir - Jalal ad-Din, Tafsir - King Fahad Quran Complex)
(4)

(And remember) when the angels said: O Mary! Lo! Allah giveth thee glad tidings of a word from him, whose name is the Messiah, jesus, son of Mary, illustrious in the world and the Hereafter, and one of those brought near (unto Allah).

(

سورة آل عمران

, Aal-i-Imraan, Chapter #3, Verse #45)
(Arabic, Transliteration, Urdu (Ahmed Ali) , Urdu (Jalandhry) , Yusuf Ali, Shakir, Picthal, Mohsin Khan, French, Spanish,Indonesian, Malay, German, Bosnian, Russian, Tafsir - Jalal ad-Din, Tafsir - King Fahad Quran Complex)
(5)

But when jesus became conscious of their disbelief, he cried: Who will be my helpers in the cause of Allah? The disciples said: We will be Allah's helpers. We believe in Allah, and bear thou witness that we have surrendered (unto Him).

(

سورة آل عمران

, Aal-i-Imraan, Chapter #3, Verse #52)
(Arabic, Transliteration, Urdu (Ahmed Ali) , Urdu (Jalandhry) , Yusuf Ali, Shakir, Picthal, Mohsin Khan, French, Spanish,Indonesian, Malay, German, Bosnian, Russian, Tafsir - Jalal ad-Din, Tafsir - King Fahad Quran Complex)
(6)

(And remember) when Allah said: O jesus! Lo! I am gathering thee and causing thee to ascend unto Me, and am cleansing thee of those who disbelieve and am setting those who follow thee above those who disbelieve until the Day of Resurrection. Then unto Me ye will (all) return, and I shall judge between you as to that wherein ye used to differ.

(

سورة آل عمران

, Aal-i-Imraan, Chapter #3, Verse #55)
(Arabic, Transliteration, Urdu (Ahmed Ali) , Urdu (Jalandhry) , Yusuf Ali, Shakir, Picthal, Mohsin Khan, French, Spanish,Indonesian, Malay, German, Bosnian, Russian, Tafsir - Jalal ad-Din, Tafsir - King Fahad Quran Complex)
(7)

Lo! the likeness of jesus with Allah is as the likeness of Adam. He created him of dust, then He said unto him: Be! and he is.

(

سورة آل عمران

, Aal-i-Imraan, Chapter #3, Verse #59)
(Arabic, Transliteration, Urdu (Ahmed Ali) , Urdu (Jalandhry) , Yusuf Ali, Shakir, Picthal, Mohsin Khan, French, Spanish,Indonesian, Malay, German, Bosnian, Russian, Tafsir - Jalal ad-Din, Tafsir - King Fahad Quran Complex)
(8)

Say (O Muhammad): We believe in Allah and that which is revealed unto us and that which was revealed unto Abraham and Ishmael and Isaac and Jacob and the tribes, and that which was vouchsafed unto Moses and jesus and the prophets from their Lord. We make no distinction between any of them, and unto Him we have surrendered.

(

سورة آل عمران

, Aal-i-Imraan, Chapter #3, Verse #84)
(Arabic, Transliteration, Urdu (Ahmed Ali) , Urdu (Jalandhry) , Yusuf Ali, Shakir, Picthal, Mohsin Khan, French, Spanish,Indonesian, Malay, German, Bosnian, Russian, Tafsir - Jalal ad-Din, Tafsir - King Fahad Quran Complex)
(9)

And because of their saying: We slew the Messiah, jesus son of Mary, Allah's messenger - they slew him not nor crucified him, but it appeared so unto them; and lo! those who disagree concerning it are in doubt thereof; they have no knowledge thereof save pursuit of a conjecture; they slew him not for certain.

(

سورة النساء

, An-Nisaa, Chapter #4, Verse #157)
(Arabic, Transliteration, Urdu (Ahmed Ali) , Urdu (Jalandhry) , Yusuf Ali, Shakir, Picthal, Mohsin Khan, French, Spanish,Indonesian, Malay, German, Bosnian, Russian, Tafsir - Jalal ad-Din, Tafsir - King Fahad Quran Complex)
(10)

Lo! We inspire thee as We inspired Noah and the prophets after him, as We inspired Abraham and Ishmael and Isaac and Jacob and the tribes, and jesus and Job and Jonah and Aaron and Solomon, and as We imparted unto David the Psalms;

(

سورة النساء

, An-Nisaa, Chapter #4, Verse #163)
(Arabic, Transliteration, Urdu (Ahmed Ali) , Urdu (Jalandhry) , Yusuf Ali, Shakir, Picthal, Mohsin Khan, French, Spanish,Indonesian, Malay, German, Bosnian, Russian, Tafsir - Jalal ad-Din, Tafsir - King Fahad Quran Complex)
Next
http://www.searchtruth.com/search.php?keyword=jesus&translator=4&search=1&start=0
http://www.searchtruth.com/
http://www.searchtruth.com/chapter_display.php?chapter=3&translator=4&mac=